Wire Rope Hanging Platform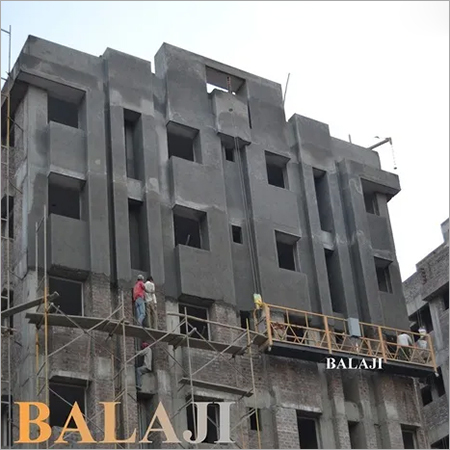 Wire Rope Hanging Platform
Product Description
Wire Rope Hanging Platform
Suspended Working Platform / Swing Stage / Cradle

Temporarily Installed Suspended Access Equipment, also known as Suspended Platform or Temporary Access Equipment, is a kind of construction machinery for high-rise construction. It's a lightweight rigid Steel/Aluminum made object capable of carrying persons onto a certain height so as to facilitate the aerial work.
ZLP series platforms developed and produced by are CE certified and provide safer, easier and more efficient work platforms for your workers. They are ideal for plaster, painting, repairing, decoration, cleaning, elevator installing, loading heavy row materials to higher grounds, etc. It is also widely used in the construction works of big-size tank, bridge, dam and chimney.
Our suspended platform machinery helps improve working efficiency, and fast construction at reduced cost. Along with standard platforms we also manufacture Special Suspended Working Platforms with 90 degree, 45 degree and Circular shapes. We can also manufacture platforms as per client's specific requirements.
Technical Specification

Model Type

ZLP630

ZLP800 a Type

ZLP800 S Type

ZLP1000

Rated Load Capacity (kg)

630

800

800

1000

Rated Lift Speed (m/min)

9~11

8

8~10

8~10

Length of Platform (m)

6

7.5

7.5

7.5

Wire Rope Diameter

8.3 mm, 4*31SW+Fc

8.6 mm, 6*19+IWS

8.6 mm, 6*19+IWS

8.6 mm, 6*19+IWS

Hoist

Model Type

LTD 6.3

LTD 8

LTD 8

LTD 10

Rated Lift Force (KN)

6.17

7.84

7.84

9.8

Motor

Power (KW)

1.5

1.8

2.2

3

Voltage

415 V 50 Hz
3-Phase

415 V 50 Hz
3-Phase

415 V 50 Hz
3-Phase

415 V 50 Hz
3-Phase

Frequency (Hz)

50

50

50

50

Rotate Speed (rpm)

1420

1420

1420

1420

Breake Torque (KN)

15

15

15

15

Safety Lock

Permissible Force of Impact (kN)

30

30

30

30

Fall Distance Permitted (mm)

< 100

< 100

< 100

< 100

Tilt Angle Permitted

3~8

3~8

3,~8

3~8

Suspension Mechanism

Projecting Length of the Front Beam (m)

1.3~1.7

1.3~2

1.3~2

1.3~2

Adjustable Height of the Support Beam (m)

1.35~2

1.35~1.7

1.35~1.7

1.35~1.7

Weight

Steel / Aluminum Platform (kg)

450 / 300

500 / 400

560 / 400

600 / 450

Suspension Mechanism (kg)

360

360

360

360

Counter Weight (kg)

900

1000

1000

1300
Trade Information
Mundra

Cash on Delivery (COD), Cash Advance (CA), Cheque
As Per Requirement

Asia, Middle East, Africa
All India

CE Mark,ISO9001:2008 certification